Learning Center
3 Life Insurance Scams to Watch Out For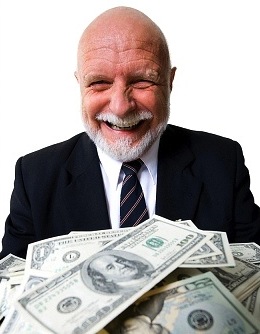 When you are shopping for term life insurance you need to exercise caution. There are unscrupulous websites and agents who have devised all kinds of scams to get hold of your money.
When you are in the market for term life insurance watch out for these tricks:
1. Lead Collectors Posing as Life Insurance Agencies
A lead collector is a website where you are told you can get a quote by simply giving them your contact information. But what they actually do is sell your information to up to 8 agents! As soon as you submit your request, within minutes you'll start receiving calls.
Besides not getting what you had wanted (term life insurance quotes), you end up with the unpleasant experience of being pestered by salesmen for days-on-end.
What to watch for:
Contact emails and a company history. Vist the site's About Us section. It should have information to indicate it is a real company with experienced agents ready to help you
Phone number displayed prominently. An actual agency wants you to call them and will display their number on every page. Lead collectors won't do this because they are marketers selling their leads.
Privacy policy. Read the fine print in the footer of the page. Buried somewhere in dense legalize, it will say multiple agents will be contacting you.
2. Captive Agents Telling You They Offer the Lowest Rates
A captive agent is someone who works for a single insurance company and can only offer you that insurer's products. (MetLife is probably the most well-known).
Some captive agents disguise their websites so you can't tell who the parent company is. (Matrix Direct is a famous example with dozens of stealth sites under many domain names. Their agents can only sell AIG life insurance products. And you only find out once they have you on the phone).
The better alternative is a company who can and will compare ALL the individual life insurance policies on the market in order to find you the best rates. The difference is that an independent agency like QualityTermLife works for you, the consumer, not the life insurance company.
So if you want insurance from MetLife or AIG, no problem, we already quote it along with hundreds of other products - and your cost is the same as if you bought from the insurer directly. It's the law!
What to watch for:
Multiple life insurance companies. How do you know if it's an independent agency? Make sure their website features the companies they represent. If they aren't displayed, then they are probably captive and you should look elsewhere.
3. Sites That Ask For Contact Information Before You Can Get A Free Quote
While these websites may not sell your information to others, they want your information to get you on a sales call (SelectQuote is probably the leading example).
Once on the call the sales agent now has you at his mercy. Understand that he is making his money on commission. The higher your cost, the bigger his payday. If you aren't coming to the table with competitive quotes in-hand, you will have no idea if you are getting the best price on comparable coverage, or if you are being sold more coverage, and for a longer term than you need.
The worst part is that you will be targeted to be re-marketed through email and phone calls. Many will persist to the point that they either make the sale or you click the "remove" button on the email.
What to watch for:
Asking for your contact information - upfront. The site offers a Get Quotes form but requires you to first give them your name, email address, or phone number. Beware!
A website with "free" quotes that doesn't demand you provide personal contact information first.
You Can Trust QualityTermLife!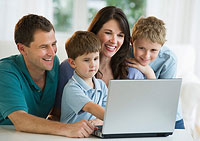 QualityTermLife always puts your interests first.
We never ask you to provide your contanct information until you feel confident and ready to apply for a quoted product. through our site or by giving us a call.


Or call us today -
No upselling, no pressure. No hassle!

* All of our term life policies come with a 10-30 day Money Back Guarantee - no questions asked.