Learning Center
About QualityTermLife
Who we are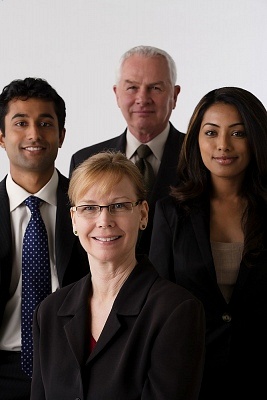 We hope the name says it all: Quality.
Foremost, we are life insurance experts. Trained and experienced specialists in business to get you the right product at the right price. (What we are not are sales people chasing a commission).
No manipulation. No up-selling. No hassle. Just honest insurance advice.
We have been providing clients with one-stop shopping for their life insurance needs for over 20 years.
Our Mission
Our goal is to remain America's favorite online insurance marketplace where you can find affordably priced products from the most highly rated companies. That is why we only quote the "A" list of America's life insurance companies (as rated by A.M. Best).
We know that we have succeeded when QualityTerm Life.com is the place you want to tell your friends and relatives about as the premium Internet site to compare, shop, and save on insurance.
What we do
We are in business to help you quote and purchase term life insurance. Our first priority is friendly, professional service, backed by first-rate insurance products.
But more than that, we pride ourselves on offering unbiased services. We don't represent only a single insurance company. We don't push products or high coverage amounts on you that aren't in your best interest - just so we can make an extra buck.
Where we are located
Our corporate headquarters is located in San Diego, California. But as a nationwide online agency, our agents are licensed to serve you in every state:
Alabama, Alaska, Arizona, Arkansas, California, Colorado, Connecticut, Delaware, District of Columbia, Florida, Georgia, Hawaii, Idaho, Illinois, Indiana, Iowa, Kansas, Kentucky, Louisiana, Maine, Maryland, Massachusetts, Michigan, Minnesota, Mississippi, Missouri, Montana, Nebraska, Nevada, New Hampshire, New Jersey, New Mexico, New York, North Carolina, North Dakota, Ohio, Oklahoma, Oregon, Pennsylvania, Rhode Island, South Carolina, South Dakota, Tennessee, Texas, Utah, Vermont, Virginia, Washington, West Virginia, Wisconsin, Wyoming
What customers are saying


"With the new baby and mortgage it was time to buy term life insurance. It was easy to select a quote and complete the entire application process online. The professionals on the Quality team made the whole process quite painless.
To top it off, we got the insurance we needed at a surprisingly low rate!"
-- Jason L.
QualityTermLife is the best!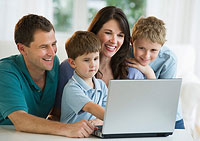 Click below to get started with term life insurance, or call us today.


* All of our term life policies come with a 10-30 day Money Back Guarantee - no questions asked.