Learning Center
---
Blog Entries
Get Life Insurance with a Pre-existing Condition
How to get insured
If you are someone who has put off looking into buying insurance because of doubts due to health concerns, you can take steps now to joining the ranks of life insurance owners.
Live life - with confidence
Affordable plans are now available
A new study finds that an unnecessarily large number of Americans are passing on getting life insurance because they think that their pre-existing medical conditions make them to unhealthy to be accepted by insurers. The truth is that affordable insurance is readily available.
Who isn't insured that could be?
The study found that 54% of 18 year olds and 54% of 64 year olds with common existing health problems don't have life insurance. They also reported that they were doubtful enough being able to be accepted for insurance that they hadn't even thought to look into getting it.
The conditions that were asked about in the survey were: anxiety, asthma, depression, high cholesterol, hypertension, weight problems and sleep apnea. For each of these it was reported reported that 40 - 50% hold no life insurance.
Conditions that were high-risk, aren't any longer
The fact is that medical progress and the availability of preventative programs allow many people with chronic conditions to live long and productive lives. In step with that, the insurance companies have found it reasonable (and profitable - because people aren't dying) to provide preferred rates to those whose health conditions are managed and stable.
If your condition is managed and stable, get started with our easy Quote Form, today.
Health unstable? You still have options!
QualityTermLife has partnered with Calstar to offer everyone life insurance - regardless any health condition. Value 20 Life is underwritten by Colonial Life Insurance Co. (AM Best rated: A). It provides $20,000 of term life coverage, and it includes $20,000 of accidental death & dismemberment for as low as $49.95 per month.*
There is no medical exam, and unlike "no medical" life insurance, no questions about your health are ever asked. However, there are four conditions. 1) You cannot have received treatment for Cancer in the last 180 days. 2) You cannot have been diagnosed as Terminally Ill. 3) You cannot be confined to a Hospital, Hospice Facility or any Assisted Living Facility. 4) You have been able to work a minimum of 20 hours or more per week on a regular basis.
That's it. Clean and as simple as it gets. Apply for Value 20 Life, Now!
* There is a $25.00 enrollment fee. Rates will increase based on age banding ($10/month at each of age 40, 50, and 60 years of age.)There is a 12 month waiting period after you enroll for the life insurance part of the policy to become effective.
Not Available in: CT, FL, ME, MD, MA, MT, NH, OR, PR, VT, WA
QualityTermLife Is Here to Help!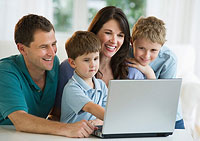 If you have a managed health condition, we can find you affordable life insurance. Call today to speak with a Quality advisor.
** All term life policies come with a 30 day Money Back Guarantee - no questions asked.