Learning Center
Email
Speak with an Advisor
For term life insurance quotes, questions, and assistance with your application:

Website feedback
For comments, questions or suggestions about our website:

Media Inquiries
To learn more about us and for interview requests, contact us at:

Tell Us Your Story
If you were satisfied with the service, price, or product you received, please let us know:
---
Call Us
Toll Free:
For insurance quotes, assistance with your application, or help selecting coverage amount, term, or product that is right for you.
Our hours of operation are 7 days a week - from 7:30 a.m. to 5:30 p.m. Pacific Time.
Get a Free Quote, Today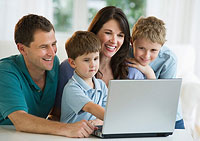 If you have questions, contact us. We're here to help.
Or use our site to find a quote.


* All of our term life policies come with a 10-30 day Money Back Guarantee - no questions asked.